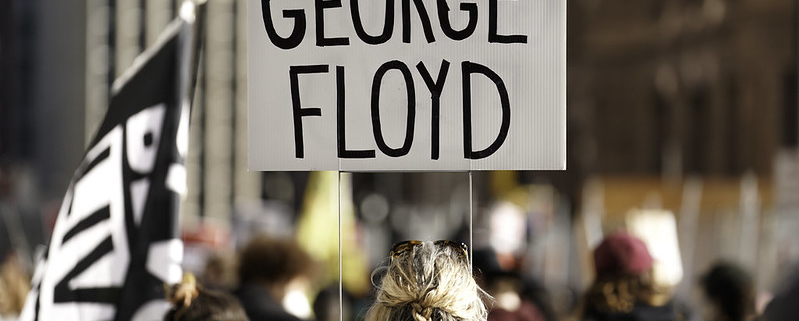 Could the trial of Derek Chauvin be a turning point in America policing?
The criminal trial of Derek Chauvin, a white Minneapolis police officer, who is accused of killing 46 year old African-American George Floyd, is important on so many levels for different constituencies in the United States and elsewhere.
For the family and friends of Floyd, and the majority of African Americans in this country, the trial is an opportunity to get justice from a criminal justice system that has for too long treated people of color as second class citizens. By the same token, we also know that over the past decade, many of the trials of white police officers, who were criminally charged in connection with the deaths of unarmed African-American men and women, under questionable circumstances, and with what appeared to be incontrovertible evidence of wrongdoing, led to acquittals.
For the news media, the trial of Chauvin, provides another contentious public circus to cover. Now that former president Trump, and many of his enablers have temporarily faded out of the public spotlight, the media, in particular cable tv, needs a crisis du jour and the trial in Minneapolis is conveniently presenting one to focus on. Our reporters and talk show hosts have been interviewing a litany of experts with an array of qualifications who have attempted 24-7 to dissect the nuances of the Chauvin trial, and shared their interpretations about the evidence presented, how it was introduced, the choice of witnesses, and the quality of the lawyers performances during the trial.
For the activist public, especially those who have banded together under the Black Lives Matter banner, the trial represents another opportunity to demonstrate their opposition to controversial police actions that were prominently displayed during last spring's street protests and again, after many of the recent deaths of innocent African Americans in this country under questionable circumstances. If the jury returns a verdict of not guilty you can almost be guaranteed that there will be riots in many cities in the United States.
For politicians, at all levels of government, especially those in leadership positions, with police departments in their purview of direction, trying to balance demands by activists to defund the police and at the same time balance state, county and municipal budgets will be highlighted by this trail.
For police officers the trial is an additional test to see whether their fellow law enforcement professional is going to finally be convicted. It may reinforce their feelings of alienation as demonstrated, by the so-called Ferguson effect, that the judicial system no longer has their back. But for the police, especially the leadership in the United States, I believe that it will be an additional wake up call.
For police unions, the trial should be a wakeup call. The legitimacy of these organizations has been slowly waning over the past few years. They can no longer uncritically support officers who have a record of abuse. States like Maryland, for example, are making sweeping changes to laws affecting how police go about doing their jobs, stripping controversial protections that police officers once enjoyed. Other jurisdictions will try to emulate.
For foreigners, gazing in on the United States, the trial and its ultimate verdict is and will be a poignant indicator of how our country, that prides itself on being a liberal democracy where the mottos "justice for all" and "justice is blind," deals with white privilege and confronts not only the current manifestations of racism, but its racist past.
Photo credit: Lorie Shaull
A protester holds a George Floyd sign outside the Hennepin County Courthouse in downtown Minneapolis, Minnesota
https://jeffreyianross.com/wp-content/uploads/51019657477_9cab547f07_c.jpg
533
799
Jeffrey Ian Ross
https://jeffreyianross.com/wp-content/uploads/jeffrey-ian-ross-logo-04.png
Jeffrey Ian Ross
2021-04-20 14:00:22
2022-12-05 12:50:28
Could the trial of Derek Chauvin be a turning point in America policing?