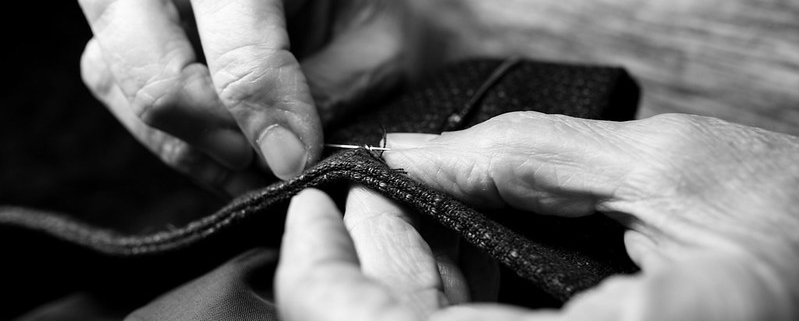 In our complex world, a subtle but persistent conflict often exists between amateurs and experts, each vying for recognition and authority.
Understanding the Distinction
Amateurs (sometimes called novices or dilettantes) and experts (occasionally mistakenly referred to as professionals) create things or offer and engage in services (e.g., advice, consulting, etc.).
But they differ on several key aspects. Amateurs typically lack experience, formal training, or valued certifications, diplomas, degrees, and licensure. Experts, on the other hand, may not only have these attributes, but they are recognized amongst their peers as possessing unique knowledge and skills.
Amateurs may be more willing to make false or faulty claims, and take financial, life threatening or ending, risks that experts would never pursue. Experts, often seem to be risk averse, worried about losing their hard earned resources, including their reputation in their chosen field. If experts do experiment, they tend to take calculated risks, whereas some amateurs may adopt a risk-averse approach.
Put another way, amateurs may be more inclined to "think outside of the box," whereas experts, because of ego or cognitive inflexibility may be "set in their ways." Amateurs may also serve a necessary function by keeping experts accountable, forcing them to explain or justify their methods or conclusions, or final products.
To call someone an expert means that we (or an entity) have bestowed upon them a prestigious accolade, whereas labelling a person an amateur or a novice is typically perceived to be demeaning.
An expert often makes things in their field of expertise or skill set seem easy. Speak to any expert at length, however, and they will tell you that they have spent considerable resources mastering their craft, trade, or subject area of competence. It is not easy for amateurs to become experts. Why? It is typically a resource intensive process, including paying for a costly education or training and using the principles of deliberate practice, continuous learning, etc.
Among the numerous questions that can be asked about these two distinctions is first, does a relationship exist between these two groups of individuals, and second, what is the best way to characterize this relationship? .
One of the biggest problems is when the amateur thinks and acts as if he or she is an expert (e.g., the Dunning-Kruger effect) and when the expert categorically ignores the amateur.
Numerous people and organizations rely upon or purchase the goods and services of amateurs, and with predictable often substandard results. Experts on the other hand, are typically more costly,
Proactive Solutions
In order to recognize and support the relative contributions of amateurs and experts, proactive measures are essential. Beyond acknowledging the nuances in the differences between amateurs and experts, institutions and professional organizations should:
• encourage and sustain respectful dialogue and interactions between these two entities;
• establish meaningful and rigorous mentorship programs;
• and develop thoughtful and robust platforms that facilitate collaborative learning.
This way experts can share their experiences and insights, guiding motivated amateurs on their journey. Simultaneously, amateurs can often bring fresh perspectives and ideas, contributing to the dynamic exchange of knowledge.
Wrapping Up
The relationship between amateurs and experts is multifaceted, requiring a thoughtful and comprehensive understanding of their relative accomplishments and limitations. In order to benefit the most, with these two opposing camps we need to foster mutual respect, and actively promoting collaborative learning, we can create an environment where both amateurs and experts thrive and learn from each other.
Photo Credit:
Title: "In experts hands" (2016)
Photographer: Brandon Price
https://jeffreyianross.com/wp-content/uploads/28828915266_519b968a36_c.jpg
533
799
Jeffrey Ian Ross
https://jeffreyianross.com/wp-content/uploads/jeffrey-ian-ross-logo-04.png
Jeffrey Ian Ross
2023-12-02 13:54:06
2023-12-02 14:29:45
The constant tension between amateurs and experts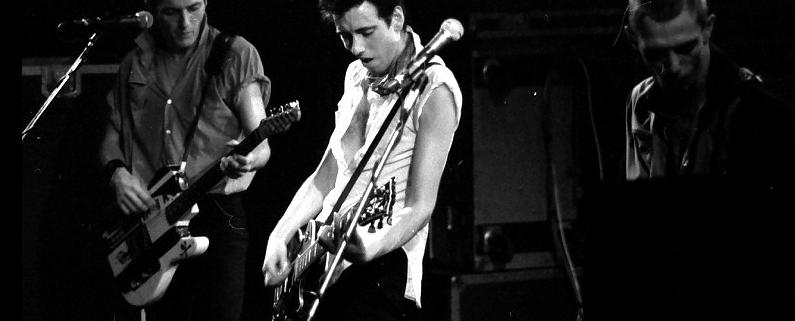 Music resonates with people on a visceral level, and one of its most powerful components is undoubtedly the song.
Some of these compositions seem to get suck in our heads and effortlessly occupy our minds and mental space.
Occasionally, we acknowledge the presence of an entire song, it's most prominent melody or some of the song's catchy lyrics, which subtly linger or becomes integral to our inner thoughts.
Many of us have the same songs that continuously play in our heads for days, months, years, decades, or our entire lives.
For me one of these songs is The Clash's "Should I Stay or Should I Go"
Emerging from the vibrant British punk scene in 1976, The Clash had anarchist sensibilities, composing and playing music that was also danceable.
Yet, why does "Should I Stay or Should I Go" frequently repeat in my mind when other equally noteworthy songs and Clash tracks like "Rock The Casbah" or "London Calling" fail to gain traction?
Maybe it's because I haven't traveled to or vacationed in North Africa that the lyrics of "Rock The Casbah" failed to resonate. Similarly, although I've stayed in London several times, I never experienced or participated in the highly local anti-racist and anti-police protests and riots of the 1980s, that "London Calling" refers to.
"Should I Stay or Should I Go" accurately captured the zeitgeist of the day, but more importantly perfectly expressed the ambivalence I was experiencing in my life when I first listened to it, a feeling that frequently persists till this day regarding many important decisions surrounding many people, places, and things.
During moments of indecision, when clarity eludes me, I often experience confusion and a sense of immobilization.
It's at these times, or more appropriately, whenever I feel a significant sense of uncertainty, that the song seems to return.
Seeking advice from individuals, without considering the finer nuances of the source tends to compound the issue, as the guidance I receive is frequently contradictory. Later in life, I determined that while most of the people I consulted had my best interests at heart, they lacked a comprehensive understanding or appreciation for all the contingencies I needed to consider. A crucial realization was that many of these individuals offering advice were not experts in the matter I was dealing with.
Over time, when I'm in a similar situation of indecision, I've gravitated to grabbing a piece of paper and writing down the pros and the cons of making a particular decision. Although this process is helpful, it doesn't always offer a clear resolution.
Nevertheless, my journey with "Should I Stay or Should I Go" serves as a testament to the enduring power of music to mirror our experiences and emotions. It's a reminder that sometimes, amid life's complexities, a song can serve as a signifier, used to quickly clarify the exact emotion we are experiencing, thereby echoing our inner conflicts.
In short, we might have multiple theme songs (a playlist, if you want to call it that) which are specific to different situations. They form a background in our mind to enable or perhaps even frustrate us. These songs may even serve as mnemonic devices to help us remember particular scripts on how to deal with people, places, and things that we encounter.
In sum, it's important to consider your musical companions and the unique ways they have shaped your journey. After all, the beauty of music lies not only in the notes but also in the stories it helps us tell.
Photo Credit:
Title: Joe Strummer, Mick Jones, and Paul Simonon in concert with the Clash in 1980
Photographer: Helge Øverås
https://jeffreyianross.com/wp-content/uploads/Screen-Shot-2023-11-22-at-5.14.03-PM.png
453
795
Jeffrey Ian Ross
https://jeffreyianross.com/wp-content/uploads/jeffrey-ian-ross-logo-04.png
Jeffrey Ian Ross
2023-11-25 13:32:38
2023-11-25 13:32:38
What's your theme song?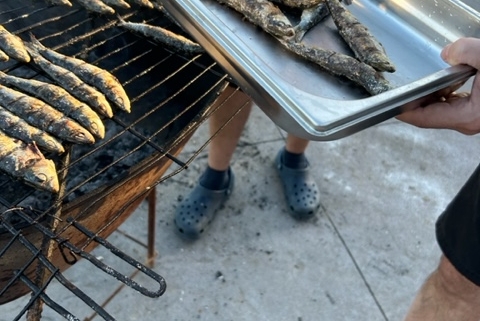 When I try to master a subject or a skill, I often find that learning a complementary body of knowledge or task, enhances my understanding of the original subject. This form of cross-training, akin to my earlier experiences with developing my core expertises, proved valuable in the late spring of 2023 when I decided to explore the world of Basque cuisine.
Why Basque cooking?
Similar to my introduction to Japanese cooking (Washoku), I felt a push pull dynamic.
Having just completed my Bronze Certification in Japanese Cooking, I contemplated my next steps. My options included: work full-time, for two years, in a respected Japanese restaurant in order to earn my Silver Certification; travel to Japan, and take an intensive summer or year-long cooking course; or see if cross-training in a difference type of cuisine could expose me to new information and skills that would somehow improve my ability to cook Washoku.
But what type of food?
My family and I have travelled to and vacationed in Spain a handful of times, not only to Madrid, but to Catalonia, Majorca, and the Basque region too. There we've visited Bilbao and San Sebastian where we spent a week one Christmas. We have also visited Biarritz, just over the border in France.
And although I had some basic familiarity with Spanish cuisine, the intricacies of Basque cooking was a completely new experience for me. The reason? Despite several family members being adept at preparing delicious Spanish dishes, Basque cuisine remained uncharted territory.
In a nutshell venturing into Basque cooking and cuisine was probably my best next step in my culinary journey. The food and cuisine is highly regarded. There is a strong appreciation for high quality and natural ingredients, it's embedded in long standing culinary traditions, unique flavors and techniques, it employs a considerable amount of creativity, it's well documented pintxos culture is attractive, and it boasts numerous Michelin-starred restaurants.
So, all in all learning about Basque cuisine and how to cook selected dishes, just like my path to learning how to master how to cook Washoku, kind of made intuitive sense to me as my next step, even if it was temporary.
How did I go about doing this?
My approach to learning Comida Vasca, mirrored my initial haphazard foray into Japanese cooking. But if I was to summarize the steps, they would be as follows.
First, I bought a couple of appropriate Basque recipe books, selectively reading these works, and experimenting with the recipes inside.
Second, I complimented this activity, and attempted to expand my repertoire of dishes and techniques that I could master by searching the web for written and video recipes.
Third, I set up an Instagram account (@adventuresinbasquecooking) to document and share my Basque culinary endeavors.
Fourth, spending six weeks in the Basque region, especially Bilbao, provided an immersive experience, further catalyzing my culinary exploration.
Fifth, a developing friendship exposed me to local cuisine (like a sardine cookout), and to the amazing hospitality of people who welcomed us even though we were practically strangers to them.
Finally, despite my limited proficiency in Spanish, I enrolled in and completed some cooking classes at The Basque Culinary Institute in San Sebastian.
Stepping up my game
Over the past six months I have read deeper about Basque cuisine, eaten and prepared different typical Basque dishes.
While in the Basque region I ate/drank at numerous Basque restaurants, and pintxo bars.
In those contexts, I tried to deconstruct the ingredients, amounts, and sequencing of the dishes we ate. I also asked waiters, support staff and chefs about the component parts and steps that were used to prepare selective dishes. Over time I got better at discerning different flavors that were central to the cuisine.
I visited the markets where I could buy fresh produce, fish (lots of different types), seafood, pork, and meat with which to prepare the in dishes. Again, I had conversations with the people who assembled, cut, and sold this food (e.g., bonito del nor, bacalao a la vizcaína (Basque-style cod), chuleta (grilled pork), txuleta (steak), etc. ) about how they would prepare and serve this food.
Though this process I was able to discover many of the central features of Comida Vasca.
While still at the early stages of my Basque culinary journey, I view it not as a pivot but as a form of cross-training, allowing me to draw comparisons between Basque and Japanese cooking techniques.
Not only does this culinary exploration align with my broader philosophy and approach to enhancing expertise through exploring and understanding diverse and complementary knowledge domains, it's also interesting, exciting and fun.
https://jeffreyianross.com/wp-content/uploads/IMG_1879-rotated.jpg
640
480
Jeffrey Ian Ross
https://jeffreyianross.com/wp-content/uploads/jeffrey-ian-ross-logo-04.png
Jeffrey Ian Ross
2023-11-18 16:35:32
2023-11-19 13:46:11
My Comida Vasca Adventure