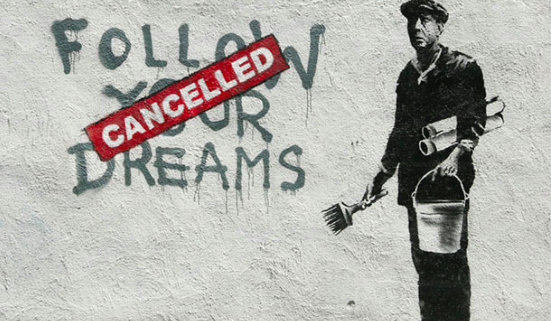 The importance of earning a certification, degree, diploma, and education from a respected accredited school or organization
Numerous organizations offer skills certification, practical training, or undergraduate or graduate level degrees.
Undoubtedly some of these entities are better than others.
But how does one determine which school, instructor, or trainer best suits their needs to receive appropriate instruction or a respectable education from without having to fork over lots of resources (i.e., money, time, etc.).
To begin with there's always word of mouth. Understandably it's easier for some people and with some fields than others to access the benefits of this process. Sometimes you know a person, just like you, who graduated from one of these programs, an alumnus, who can vouch for an instructor or a school that they attended and benefited from or direct you away from a questionable target.
Alternatively, you can post a question on an on-line forum like Reddit asking for recommendations and hope there is someone whom you trust to give you honest feedback. Keep in mind, however, that other people's opinions may be singular. Their experience may not be the same as others.
Since these strategies are not sufficient, it's helpful to consult a handful of publicly available ranking systems like US News and World Report, QS World University Rankings, or the Times Higher Education Review. They have a set of criteria, ask experts in the field to rank order schools in their area of expertise, and then they consolidate the responses.
But what about the field of criminology/criminal justice? Indeed the graduate programs in these fields show up on the previously mentioned publicly available ranking platforms.
However, over the past few decades, in addition to the traditional bricks and mortar schools, a number of for profit and not for profit programs in the field of Criminology/Criminal Justice, offering face-to-face and/or on-line programs, have emerged. In general, they are cheaper and easier to enroll in than the more well known schools, colleges, and universities.
Unfortunately not all of them are created equal. These schools, colleges and universities, pejoratively referred to to diploma mills, may have legitimate sounding names, but questionable accreditation credentials. Meanwhile numerous well-meaning but poorly informed or advised individuals have been duped by these educational organizations.
For example, over the past few decades many people (including incarcerated, formerly incarcerated, and criminal justice practitioners) have enrolled in certification courses, bachelors, masters and doctoral programs, only to discover that the rigorousness of instruction was lacking, the work required to pass classes was laughable, and to find out at some time during the process, or upon graduation, despite the fact that the school was accredited by a professional sounding organization, that their degree was practically useless.
Why were these certifications, diplomas, and diplomas not worthwhile? Because savvy people who made hiring decisions knew that the educational institutions were not rigorous, or properly accredited.
Few members of the public, including aspiring students, understand the nature, purpose and meaning of accreditation. And there are lots of different types of accreditation. Although accrediting bodies are voluntary nongovernmental organizations, some of them are better than others. Some have higher or lower standards.
With all economic transactions (and education is no different), in the case of searching for an appropriate place to receive certification, a diploma, degree or training, the buyer must educate themselves about the subtle and not so subtle nuances of organizations that provide services.
photo credit: Image of Banksy's "Follow your dreams"
https://jeffreyianross.com/wp-content/uploads/Screen-Shot-2023-03-14-at-3.34.08-PM.png
372
551
Jeffrey Ian Ross
https://jeffreyianross.com/wp-content/uploads/jeffrey-ian-ross-logo-04.png
Jeffrey Ian Ross
2023-03-14 21:02:56
2023-03-14 22:56:57
The importance of earning a certification, degree, diploma, and education from a respected accredited school or organization