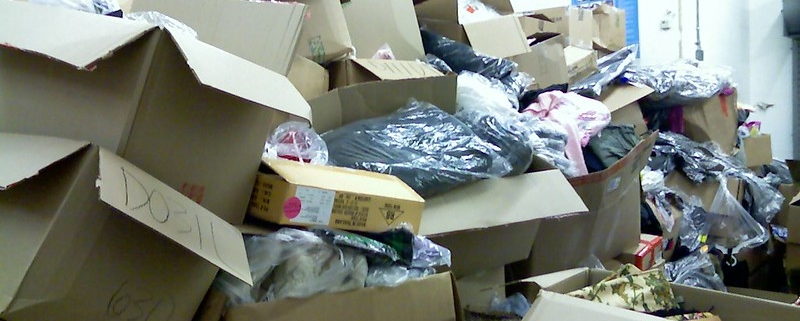 Taking stock of the scholarly study of graffiti and street art
The streets, utility poles, and back alleys of large urban centers in most big cities are epicenters for all manner of graffiti and street art.
Predictably this activity engenders lots of responses. Notwithstanding the longstanding desire by property owners, ghost buffers, and moral entrepreneurs to deter this activity and remove this work from the surfaces upon which it has been placed, one of the more prominent reactions has been attempts to understand it.
But how does one go about comprehending graffiti and street art that goes beyond "common sense" explanations, and ones that are simply anecdotal, impressionistic, and unsystematic?
The answer is probably conducting and producing academic research in a way that not simply makes sense of graffiti and street art, but has analytic teeth.
Thankfully, over the past half century a growing number of experts from practitioners to scholars, from different academic disciplines, have tried to understand and explain graffiti and street art.
That's why a fledgling social scientific approach to graffiti and street art (sometimes labelled Graffiti and Street Art Research Studies -GSRS) has developed.
Although this method od understanding and explaining this important type of urban art has produced numerous peer-reviewed articles that have been published in scholarly journals and chapters in academic books, books (from sole-authored to encyclopedias) published by scholarly presses, and the creation of two academic journals specifically devoted to graffiti and street art, in many respect the field is still in its infancy.
Why?
Occasionally meetings that include presentations of academic papers on graffiti and street art, like The Tag Conference, and the Urban Creativity occur, but this does not happen frequent enough.
Although a monthly extremely helpful graffiti and street art scholarly network meets on-line, this appears to be a very labor intense and greatly depends on the energy and commitment of one person.
Moreover, very few classes on graffiti and street art are taught or offered at art schools, liberal arts colleges, and universities.
Likewise, there are no university level programs in graffiti studies and street art at institutions of higher learning.
Relatedly, very few regularly published stockkeepings of the subject matter are conducted; ones that would evaluate where the research has been and where it needs to go to advance the scholarly study of graffiti and street art.
Most importantly, to date a systematic content analysis of the scholarship on graffiti and street art has not been conducted. This is a labor intense and mostly tedious activity, but it could produce a necessary framing and benchmark for future scholarship in this nascent field.
Wrapping Up
Understandably it's difficult to tell scholars, regardless of their expertise and specialization, what to study, what to conduct research on and what to publish. And this process is often dependent on grant funding, but a systematic stocktaking that happens on a regular basis may help to guide scholars of GSAR towards more promising research.
Until these larger issues are addressed the scholarly study of graffiti and street will seem to move along slowly and in some respects at a haphazard pace.
Photo Credit:
Photographer: Eric Lewis
Title Clothes pile
https://jeffreyianross.com/wp-content/uploads/1947432157_f8225c80b5_c.jpg
640
800
Jeffrey Ian Ross
https://jeffreyianross.com/wp-content/uploads/jeffrey-ian-ross-logo-04.png
Jeffrey Ian Ross
2023-10-07 12:53:55
2023-10-07 13:04:37
Taking stock of the scholarly study of graffiti and street art